Pastor: Kevin M. Shaw (TheSpiritLed.Life)
Pastor's Wife: Kathy Shaw (KathyShaw.net)
Men's Leader: Rodrigo Velando
Ladies Leader: Kathy Shaw
Greeting Ministry: Jieke Velando, Fran Beard
College & Career Group: Kenan Shaw
Elder Board: Kevin M. Shaw, Rodrigo Velando, Robert Ekstrom
About Our Pastor
Kevin M. Shaw is a preacher of the Gospel of our Lord Jesus Christ. He is passionate about the Spirit-Led life! He is delighted to be married to Kathy J. Shaw, and to be the father of Kenan and Kylan Shaw.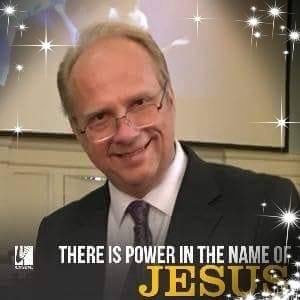 It is his passion to inspire people, to encourage each one, to live for the Lord Jesus, to join the army of worshippers of the Lord, and to subscribe to the Praise-Filled and Spirit-Led Life (and lifestyle)!
He wishes to encourage disciples of our Lord Jesus to be led by the Spirit to grow and mature in the Lord; and then to encourage those same disciples to be led by the Spirit to reach, love, and mentor other new disciples into the deeper walk with God in the Spirit life!
It is his wish to use various media and methods to explore and explain this Deeper (Walk) Spirit-Led Life in Jesus Christ!
About Our Pastor's Wife
Kathy Shaw has been married to Kevin M. Shaw for 33 years, and they have two sons, Kenan and Kylan Shaw. In 2005, they became the pastors of Denver's House of Worship in the central core of Denver, where they currently reside and minister.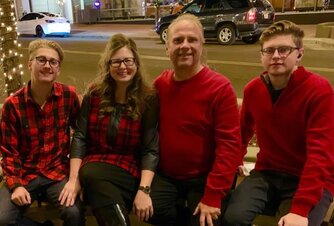 Kathy serves Denver's House of Worship as Pastor's wife and Ladies Ministry Leader and as a teacher for discipleship training. Kathy also serves as the Colorado District Prayer Ministry Coordinator. Her desire to equip others through God's Word has driven her to write many practical Bible Studies for teaching in the local church, including two of her latest; which are: "The Godly Woman" and "Focus on Freedom Emotional Healing Bible Study." Her passion is prayer, multicultural ministries, and teaching the gospel to the poor, bruised, and wounded souls, especially those from dysfunctional homes and backgrounds.
You can visit her website at KathyShaw.net.